Annual Giving
Welcome to the 2021 OHS Annual Fund!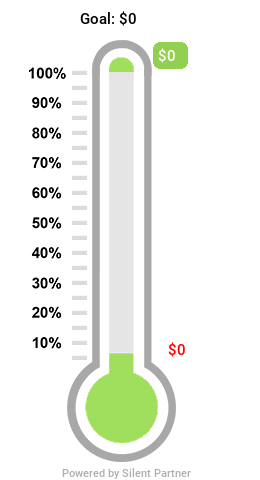 Oak Hill is entering it's 27th year serving the Lane Country and surrounding areas. We are happy to have been able to return to campus for the 2021-2022 school year! This year, as always, our students have been given rigorous coursework, and have proven again that they are up to the challenge!
Oak Hill School continues to boast the highest average SAT scores in the region (1300); once again (2015, 2016, 2017, 2019 & 2020), and we are one of the only schools in the state to count multiple National Merit Scholarship finalists amongst our student body. Simply put, we are the best academic choice in Lane County.
In these strange and uncertain times, the future of our school, our community and our students remains bright.
Our Annual Fund Drive is a key piece to our successes, as it helps us fund our amazing programs, many of which are quite unique to Oak Hill. From our beekeeping program, to our array of outdoor pursuits, Oak Hill remains one of the few schools in the area to be able to take pride in both our academic merits and our extracurriculars.
This allows your students to experience the best of both, and encourages all to develop a well-rounded education. This has always, and will always be, a core part of who we are as a school.
It is our community that makes everything we do at Oak Hill School possible. As a community, all of us found our way to Oak Hill because we understand that education is vital. For about a month each year, we ask our families to support Oak Hill through annual fund donations. These donations are a tax-deductible way to support Oak Hill, that allows us to avoid raising tuition.
We rely on our families for this support, just as our families rely on us to maintain the high standards and expectations for which Oak Hill is known.
During this period of giving, we will be highlighting our pre-kindergarten through twelfth grade classes, and along with that, showing off our fantastic specialist programs. We ask that you take the time to read our emails and letters, provide comments, ask any questions, and engage with us during this time.
You'll see Annual Fund signage on campus and members of our board of trustees, and teachers you know and love will reach out to families to chat, and highlight more of just what makes Oak Hill such a unique and special place.
This year our drive will run October 15th through November 30th.
Please join our community as we give generously on behalf of our students.
You can make your donation in many different ways:
VENMO (@supportoakhill) When prompted for the last four digits of our phone number enter '2521'
in person, by stopping by the office, or placing a check in one of our drop-boxes on campus
by making a generous gift of appreciated securities through our Business Office (541) 744-0954
On behalf of our students,
THANK YOU for your donation to our community!
Annual Fund FAQs
Oak Hill School is committed to providing the best PK-12th grade education, creating caring and responsible critical thinkers.
Put simply, your Annual Fund donation makes the promise of an Oak Hill School education possible.
Year after year, our students excel in academics, chess, debate, theater, art, music, and athletics; and they are accepted into high quality colleges and universities. These are quality performance indicators of the Oak Hill experience – yet the pressure of our operating budgets makes these achievements increasingly more challenging each year. By providing needed funds, gifts to our Annual Fund have an immediate, tangible impact on students, faculty, and the academic programs of Oak Hill School.
---
Support us on Venmo @supportoakhill

Mail your check to


Oak Hill School
86397 Eldon Schafer Drive
Eugene, OR 97405

Give a gift of appreciated securities


by calling the Business Office at (541) 744-0954 ext. 109

Give monthly through EFT

(electronic funds transfer)
Please call the Business Office at (541) 744-0954 ext. 109
---
The Annual Fund is Oak Hill School's annual giving campaign that raises critical philanthropic dollars to support the operations of the School.
Virtually every independent school in the country relies on an annual fund campaign to fill this gap.
Our tuition accounts for approximately 85% of the true cost of educating a student at Oak Hill. Annual Fund dollars make up the difference.
---
We respect the privacy of our donors and are committed to the highest standards of ethics and integrity in all fundraising efforts.
• We will not trade, share, loan, or sell our donor list.
• We record important donor information such as name, address, phone number, email address, mailing preferences, and giving history for IRS purposes; this information is also used by our Office of Development. This information is protected under the highest standards and is not shared beyond the Business Office and the Office of Development without our explicit permission.
• Please state your preferences for school mailings and inclusion in printed literature such as acknowledgement in the Annual Report and Annual Giving Society plaques.
---
At Oak Hill, rather than fundraising throughout the year, we maintain a tradition of completing the Annual Fund drive during a four-week period in the early fall.
This year, the campaign begins on Monday, November 2nd
and ends Thursday, December 31st, 2020.
We ask that all gifts to the Annual Fund be made within this time frame, but payments can be made in installments for the 2020-21 school year until June 30th. Our goal is to encourage 100% participation as early as possible to ensure a successful year.
---
When families receive their enrollment contracts for the upcoming school year, they are asked to consider an Annual Fund contribution of at least $2,500/child. However, we do realize that some families and individuals have a larger or smaller budget for philanthropy.
Every gift is an investment
in your child's education,
and every gift matters.
---
Annual Giving Circles:
Heritage ($25,000+)
Gold ($15,000 to $24,999)
Silver ($10,000 to $14,999)
Bronze ($5,000 to $9,999)
Oak Leaf ($1,000 to $4,999)
Friends ($1 to $999)
Gifts of all levels are recognized in the Oak Hill School Annual Report.
---
As a nonprofit, independent school, Oak Hill develops its own program and curriculum. This means that our school operates without financial support from the federal or state government agencies, and is self-governed by a Board of Trustees. Unlike public schools, which are funded by tax dollars, independent schools rely solely upon tuition revenue and philanthropic gifts to meet operating and capital expenses.
The Annual Fund bridges the gap
between tuition and what it actually
costs to educate each Oak Hill student.
Tuition only covers 85% of the actual cost of the Oak Hill experience for your child. The Annual Fund enables Oak Hill School to provide an exceptional learning experience for each student. We look to our alumni, parents, grandparents, and friends to help offset the cost associated with the high quality education that Oak Hill School provides.
---
We encourage every family to give to the best of their ability. We are proud to state that our participation rates over the past three years from faculty, staff, and Trustees is 100%, and 97% from our current families.
---
Your investment in the Oak Hill School Annual Fund provides the operating budget with unrestricted money that is used in the current fiscal year to support the school's highest priorities.
This includes, but is not limited to:
Enhancing academic and co-curricular programming.

Attracting and retaining the finest faculty and staff,
while maintaining low student/teacher ratios.

Sustaining the operation and maintenance of our campus.
The greatest benefit of these funds is that they enable the school's Administration and Board of Trustees to react quickly to our students' needs on a daily basis, with a degree of financial flexibility. The Annual Fund accounts for approximately 7% of the school's operating budget each year, with additional funds coming from restricted donations, small fundraisers, fees and the Annual Auction Gala.
---